All Latin American communities, together and thriving
Together, we raise awareness and understanding of the issues facing Latin American communities in the UK, providing a collective voice and representing the collective interests of people from these communities
CLAUK is a coalition of 'led by and for' Latin American organisations from the voluntary sector raising awareness of the issues affecting Latin American communities, amplifying our collective voice, and campaigning for positive change in the most urgent areas.
Membership is free and we are open to hearing from your organisation.
Meet our partner organisations below.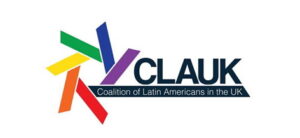 We are seeking to contract with an experienced consultant...